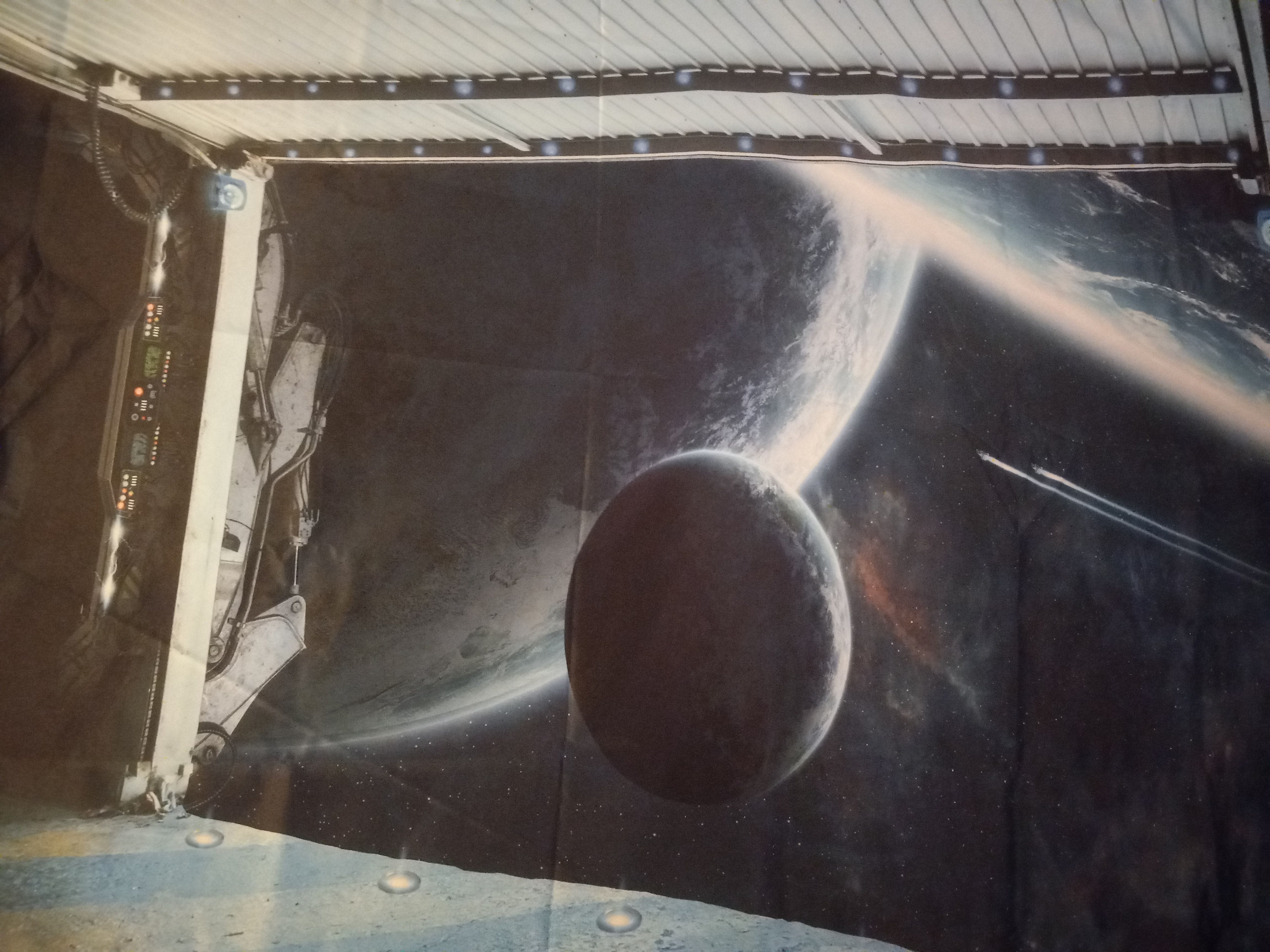 Graviton Character Profile Sketch
Arjun Vohra is Captain Graviton of the Omicron Graviton space station located in orbit of Alpha Centauri A
Born in India on the planet Earth, Arjun was a mere lad of eight years when the great environmental disaster that devastated most of the planet's surface struck. As an only child, Arjun and his parents were successful in obtaining three escape lottery tickets to leave the planet Earth and journey with six billion of their fellow humans to the new Earth-like world of Omicron, the second planet in the zone of life orbiting the star Alpha Centauri A. Although many humans didn't survive the freezing process of being cryogenically frozen, Arjun and his family once again beat the odds and arrived whole and intact. Having journeyed to Alpha Centauri aboard the ISS
Graviton
, the last of ten ships in the caravan from Earth, the Vohra's had the option of living and working on the Omicron Graviton space city/station built within the asteroid belt orbiting Alpha C. A. Deciding to remain on the planet Omicron for the time being, the Vohra's could not possibly know that their decision would end their son's good fortune. While attempting to rescue his young friend Michelle Woo from teen-aged bullies, young Arjun accidentally fell from a cliff, his broken body having splashed into a river of near-freezing water. Fortunately the water kept him alive long enough for rescue. There was nothing the doctors could do to save his life other than treat him with the newly discovered Omicron Particle energy lode, the mysterious alien element that worked miracles with injured human patients. He was the second child to be exposed to the stuff, the first being Danar Seti, Captain Nebula. Once again defeating the odds, Arjun grew up to become a defender of Omicron as Captain Graviton, an exceptional human known for his even temper and sense of fairness.
Having volunteered to search the vast asteroid belt orbiting Alpha Centauri A, Arjun Vohra, aka Captain Graviton and the crew of the Interstellar Starship
Graviton
, discover what appears at first to be a simple asteroid. An asteroid that, unlike any natural object, was tracking the vessel. It didn't take long for the foreign object to show its true form which, oddly, wasn't that different from a natural asteroid. But for its unnaturally smooth, spherical shape, and the ability to cycle through the Graviton's coded airlock, as well as rendering most of the crew unconscious, blocking the ship's external communications and seemingly deleting the vessel's AI VICI, the Bully Rock proved to be more than a sphere of solid stone. But is it truly a sentient being or a device left by an intelligence far removed from anything in recorded human history? With no way to communicate with the rest of the fleet out in open space, Captain Graviton has no choice but to face the object. But should he face it as a first contact situation or a prelude to war?